Welcome to CARE Hair Transplant Center of Istanbul. Our advanced cosmetic hair restoration surgical facility is Europe's most comprehensive center for treating hair loss in men and women.
Located on the picturesque coast of Istanbul, the leading hair transplant center in Turkey is a patient-focused surgical facility where personal care and attention is given to each and every hair loss patient. Our hair restoration specialists solely concentrate on the medical and surgical correction of hair loss and other scalp and hair disorders.
We are Turkey's most experienced hair restoration center for surgical hair transplantation. Our elite team at CARE Hair Transplant Center implements modern science and surgical expertise in treating hair loss for men and women — using Follicular Unit Transplantation (FUT) and Follicular Unit Extraction (FUE). The surgeons at CARE Hair use micro-incisions to create sites to place each individual follicular unit, which will grow into a natural, undetectable pattern — creating astonishing results.
?The correction of hair transplant procedures performed by other surgeons is a demanding and challenging process. Going above and beyond, our team helps patients get the results they always dreamed of before their previous, failed transplants by other clinics. Our lead hair transplant surgeon, Dr. Ozge Ergun, has given many patients a new outlook on life with his artistic ability and creative modification management style.
Care Hair Transplant Center of Istanbul Treatment Package
Take advantage of our Care Hair Transplant Center of Istanbul Treatment Package. What does it include?
All airport-hotel-clinic transfers
2 night hotel stay (4-star hotel)
All consultations
Hair transplant surgery
Translators
Medicine kit after surgery
All of your post-op appointments
Recommended Treatment Plan
First Day:
- Arrival to Istanbul/Turkey
--Transfer from the airport to your 4-star hotel.
Second Day:
--Transfer from hotel to Clinic
--Pre-Op Consultation
--Surgery
--Post Op Consultation
--Transfer from Clinic to Hotel
Third Day:
--Transfer from hotel to Clinic
--Hair Washing Training
--Transfer from Clinic to Hotel or Airport
Why Choose CARE Hair Transplant Center of Istanbul
Care Hair Transplant Center of Istanbul Package. Everything you need to get your life back on track.
Affordable Costs. Escape expensive hair transplant surgery costs; save nearly 60% from global hair restoration average costs.
Focused on You. Our team distinguishes themselves from other hair transplant clinics because we solely focus on hair transplant surgery.
Technologically Advanced Clinic. We offer the most up-to-date methods and technology to ensure graft survivability.
Dedicated to Hair Loss. Our expert hair restoration surgeon, Dr. Ozge Ergun, has dedicated his professional career to the medical restoration of hair for both male pattern and female pattern hair loss.
Education Efforts. With proper instruction, the team at CARE Hair makes it easier for prospective patients to understand hair restoration, its benefits and limitations.
Professional Environment. Our center provides a contemporary, relaxed professional atmosphere for each patient to make the best possible decision regarding hair loss surgery.
Explore Istanbul. Discover the city of Istanbul, it's an invigorating and unique experience.
Control Your Hair Loss and Regain Confidence
Expert hair transplant surgeon, Dr. Ozge Ergun, recognizes that when hair restoration surgery is properly performed — by a skilled and artistic surgeon — the results are dramatic. Perhaps more dramatic than the restoration of hair, patients regain confidence and dignity.
To fulfill his ambition and satisfy a drive for aesthetic perfection, the lead hair transplant specialist at CARE Hair has trained with some of the world's leading hair restoration surgeons. He holds over 22 years of experience providing cosmetic and aesthetic medical services. He is an active member of ISAPS (International Society of Aesthetic Plastic Surgery), ISHRS (International Society for Hair Restoration Surgery), EPCD (Aesthetic Plastic Surgeons Society), TPCD (Turkish Aesthetic Plastic & Reconstructive Society).
As recognized leaders in hair restoration, Dr. Ergun and his staff in Istanbul, work diligently to understand each patient's cosmetic goals and create a customized treatment plan that will achieve their objectives. With CARE Hair, you don't have to accept hair loss.
Let's explore your options.
Staff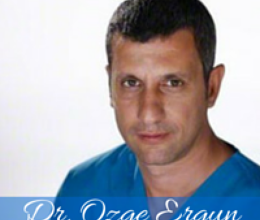 Dr. Ozge Ergun
Hair Transplant Surgeon
---
Dr. Ergun is dedicated to using the most advanced technology to provide the best possible care and hair transplant results to patients.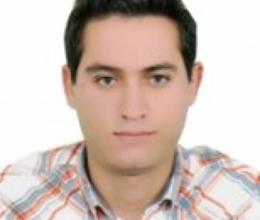 Seif Eddine Bouzaine
Patient Coordinator
---