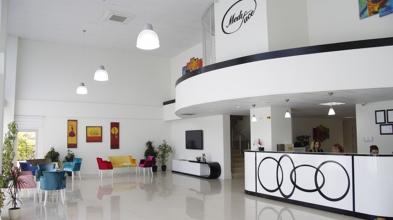 Mediface Health Group consists of the Mediface Surgical Medical Center and the Mediface Beauty Salon. What services do we provide within our five-star health network? Mediface offers ENT, Plastic surgery, Medical Aesthetic, Hair Transplantation, Laser treatment, and Oral Health & Dentistry.
The modern surgical medical center comprises of 5 floors (just 12km to airport and 5km to Lara area 8km to Kundu area sea Side Hotels) and 8 private patient rooms. From our initial opening in 1997 to the opening of our most recent advanced patient facilities in 2013 — patients remain our central main focus.
Hair Transplantation in Turkey
Hair transplantation is an operative surgery performed under local anesthesia and led by well experienced specialists. It is the only proofed, reliable and define solution for hair loss, because the hair roots which are taken from the back of the head are genetically and metabolically able to hold out against hair loss.
Follicular Unit Extraction (FUE). FUE is a method of extracting donor hair in a follicular unit hair transplant procedure. In FUE, an instrument is used to make a small, circular incision in the skin around a follicular unit, separating it from the surrounding tissue. The unit is then extracted (pulled) directly from the scalp, leaving a small open hole. This process is repeated until the hair transplant surgeon has harvested enough follicular units for the planned hair restoration.
Follicular Unit Transplantation (FUT). FUT is a procedure where hair is transplanted from the permanent zone, the area in the back and sides of the scalp where hair is more resistant to balding, to the bald or balding areas of the scalp. After the patient's scalp is anesthetized, the doctor removes a strip of tissue from the donor area, an area within the permanent zone, and, once extracted, the donor strip is cut into many individual follicular units using microscopic dissection techniques. As these follicular unit grafts are being prepared, the doctor makes tiny holes in the scalp, called recipient sites, where the grafts are placed.
Five-Star Health Quality with Antalya's Tourism Experience
Our Mission — to advance patient care with given Turkish Hospitality and continue to change the course of modern medicine.
Our Vision — we anticipate taking a top spot globally as we define and deliver "Medicine of the Highest Order" and set the standard for compassion and innovation, always placing patients and their families first.
Contact Mediface Health Group, get a free quote
Staff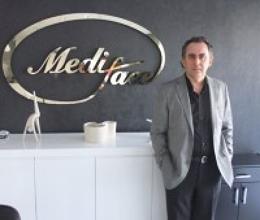 MD. Hadi Nural
Facial Plastic Surgeon
---
MD. Hadi Nural is a Board Certified Plastic Surgeon who's state-of-the art cosmetic surgery facility is located in Antalya, Turkey.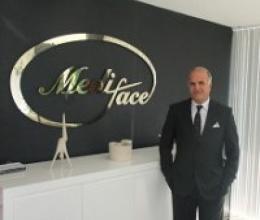 MD. Erkan Dodanli
Facial Plastic Surgeon
---
MD. Erkan Dodanli draws upon his impressive background to deliver the superb plastic surgery results.