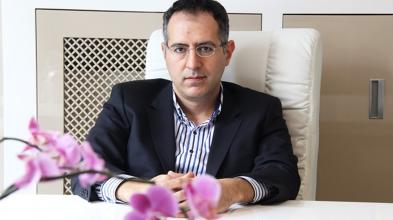 The numerous technical advances within the field of Hair Restoration Surgery (HRS) have led to a marked expansion of the population that can now truly benefit from the procedure. Two of the most rapidly expanding groups benefiting from the enhanced micrografting technique are women and young men in the early stages of hair loss. Using state-of-the-art transplantation techniques in which even the finest caliber single hairs are carefully placed, Dr. Ulusoy and his team are able to create a healthy, natural appearing improvement on virtually any patient's thinning head.
Advanced Hair Transplant Clinic
It is Dr. Ulusoy's philosophy that any scarring should be imperceptible with any cosmetic surgery. The combination of creating an appearance of natural, healthy hair without any evidence of cosmetic surgery consistently leaves our patients feeling more satisfied and more self-confident.
Contact Dr Gurhan Ulusoy – Hair Transplant Center of Ankara Dr Gurhan Ulusoy – Hair Transplant Center of Ankara, get a free quote