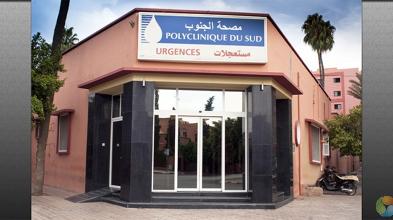 Marrakech is individually the most important of Morocco's four former imperial cities — and is home to one of the best hair transplant clinics across the globe.
Dr. Aboufirass Abdellatif Hair Transplant team is a multi-talented group of board certified hair transplant specialists devoted to hair restoration. Led by world-renowned surgeon, Dr. Aboufirass, the clinic provides pioneering work in Follicular Unit Transplantation (FUT), Follicular Unit Extraction (FUE), Eyebrow Transplants and Scalp MicroPigmentation (SMP).
Devoted to using state-of-the-art hair loss procedures, the team of Dr. Alboufirass provides the most personalized care and affordable treatments.
Hair Transplant Surgery in Morocco
Hair transplant surgery in Morocco is a technique that allows you to have the full, natural hair you desire. The surgery is on an outpatient basis with local anesthesia — without pain or the need for shaving.
A dressing is placed on the patient for 24 hours to 48 hours following the surgery. Each situation is customized to provide the appropriate after-care according to the team's latest medical knowledge.
Hair transplantation Morocco is centered around the fact that the hair follicles in the back and sides of the head have particularities, as they are generally hair does not fall, so some can be moved to the front and middle of the head, thus growing naturally and not falling.
The process of hair transplantation of the successful operations, but requires a careful examination with the doctor before the process, to study the type of baldness, type of hair, and the condition, and the condition of the hair back of the head, because knowledge of these factors are essential to the success of the process.
The different phases, length, number and length of sessions should be known.
It is necessary to put a ring on the head after the operation for 24 hours.
Hair can be washed from the third day, and no operation is required.
Hair growth begins only after four months.
Some complications can be mild, but most are easy to treat.
This process has produced impressive results for years, and has evolved in recent years. Images give an idea of ??some of the results.
Intensify Hair Growth in Africa
Marrakech, an outstanding tourist city, gives patients the chance to combine business with pleasure and a worthwhile vacation with an ideal pace for a new start.
Micro hair transplant in Marrakech is the best treatment to intensify hair growth. The treatment requires a limited time in the medical unit. Hair growth results are outstanding and guaranteed.
Contact Dr. Aboufirass Abdellatif – Hair Transplantation, get a free quote
Staff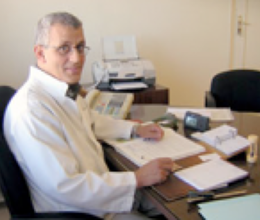 Dr. Aboufirass Abdellatif
Hair Transplant Surgeon
---
Committed to hair transplant surgery in Marrakech for over 20 years.