Awarded 'Best Hair Transplant Surgeon in India' & 'Most Trusted Hair Transplant Surgeon in India'
Provelus Hair Transplant Clinic in New Dehli is a surgeon-owned hair transplant clinic dedicated to hair restoration treatments since 1981. The top hair transplant center is centrally located in New Delhi, India close to Connaught Place — the heart of the city. The clinic is conveniently located near many excellent hotels for a variety of budgets. Delhi forms one end of the "Golden Triangle for Tourists" — along with Agra and Jaipur and has a great cosmopolitan culture with Indo-Islamic cultural heritage.
"I visited provelus clinic 3-4 times before deciding to get the treatment done from this clinic. I must tell that doctor gives to correct advice from point of treatment and do not include any other emotional form to persuade you to hurry for a surgery. Every body at the clinic is very supportive from support staff to doctor. And lastly the most important thing is that I got the results as per my expectations." — (Provelus patient - Mayank Gupta, New Delhi)
We offer full range of hair transplant portfolio and not just scalp transplants.
Scalp Hair Transplant
Eyebrow & Eyelash Transplant
Beard & Moustache transplant
Repair of Bad hair Transplant
Other Area Transplant
Provelus Hair Transplant Clinic New Delhi
Who are we? As the name Provelus suggests (Pro = Expert, Velus = Hair); we offer a full spectrum of hair restoration techniques, including including Follicular Unit Extraction (FUE), Follicular Unit Transplantation (FUT), Robotic Hair Transplant, Body Hair Transplant and more.
With over 35 years of hair transplant surgery experience and thousands of sucessful hair transplant clients worldwide, our unique combination of artistry and advanced technology ensures that every transplant we perform is successful. At Provelus, we give full respect to your wishes and desires. Each hairline is uniquely designed and customized to the wishes of the recipient. Our focus and passion for perfection has enabled us to reach the highest standards in the hair transplant industry. It is no surprise that Provelus Hair Transplant Clinic is regarded as a top hair clinic in Delhi and has been voted the best clinic for hair transplant in Delhi (per the Times Healthcare Survey 2015, 2016, 2017). Our top-rated hair restoration clinic has also won numerous awards and is regularly mentioned in the media.
Established in 1981, (originally Dr. Goyle's Clinic), we were the first hair transplant clinic in India to offer the advanced procedures for hair restoration. We follow standard medical protocols for client work-up, out-patient care and operating room sterilization.
World Renowned Hair Transplant Surgeon
Hair Transplant is an art as much as a medical science — and you are the canvas. All hair transplant surgeons are not equal (some are not even trained plastic surgeons) and this is protrayed in the results. It is very important that you get to know your hair transplant surgeon, including his qualifications, surgical experience, publications & awards, results and reviews etc.
The Provelus Hair Transplant team is led by Dr. Sharad Mishra, MBBS, MS, MCh (Plastic Surgery). He is an internationally trained plastic surgeon and cosmetic & hair restoration surgeon with over 15 years of medical experience. He was formerly an Asst. Prof. of Plastic Surgery in Delhi and authored India's first medical textbook on "Hair Transplant Surgery." He has won multiple national awards including, 'Best Hair Transplant Surgeon in India' and 'Most Trusted Hair Transplant Surgeon in India'.
Dr. Sharad Mishra is a graduate from one of India's top ranked medical schools, The Armed Forces Medical College of the University of Pune Health Science Center at Pune, Maharashtra, where he was awarded Gold Medal for academic excellence. He trained at major hospitals in Delhi during his internship and housemanship including All India institute of Medical Sciences, New Delhi and Safdarjung Hospital, New Delhi. Dr. Mishra is a member of many national and international medical societies where his contribution in the field of aesthetic and hair transplant surgery is widely regarded.
FUE ( Stitchless) Hair Transplant
FUE hair transplantat surgery in New Delhi or Follicular Unit Extraction is the most advanced hair transplant procedure today. It is also known as follicle isolation technique (FIT), FOX procedure etc. Although it is more difficult for the surgeon to learn and perform, it has many advantages.
Advantages of FUE Hair Transplant
At Provelus, we routinely perform many sessions of FUE hair transplant including mega-sessions and giga-sessions. We are using the two step FUE technique, called i-FUE (isolated Follicle unit Extraction). The advantage of this technique is to lower the chances of root injury — ensuring better survival and growth of the hair after transplant. Currently, i-FUE hair transplant is more popular at our clinic as compared to conventional strip procedure despite being more expensive. It is our endeavor to bring down the cost of FUE hair transplant so that more deserving candidates can benefit from this technique.
Are you Interested in Hair Transplant Surgery?
If you suffer from hair loss, it is important that you research and learn the causes for your hair loss, the Norwood stage or degree of your hair loss and the available medical treatment options. You can accomplish this by visiting a top-rated hair transplant specialist and undergoing a few simple tests. Once you have decided to pursue hair transplant surgery in New Dehli, the first step would be consulting our surgeon who can advise you on a long-term hair restoration blueprint, discuss the various hair transplant techniques, and your expected results. As we know, hair transplantation is a surgical process (Yes! Even FUE is surgical) and the key to our success is the surgeon's artistic ability of mind — along with training and experience.
Contact Provelus Hair Transplant Clinic, get a free quote
Reviews
The staff was and prefessional yet cordial. My enquiries were handled properly by Ms Ritu. I had a lot of questions and these were timely answered by the clinic. Best of all, there was no pressure on me to book a procedure soon. They gave me all the time I needed to make up my mind. The procedure was done by Dr. Mishra. I had heard that his work is quite good and I can now testify to that. He was also quite warm during procedure and made me feel comfortable. other OR staff seemed good also. It has been 4+ months and my hairs are growing very well. On the negative, you might find the facility a little old and outdated but a good doctor and reasonable cost was my idea and this place is best in India for that.
Staff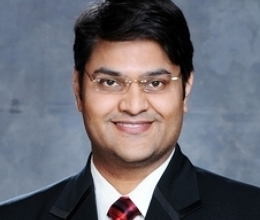 Sharad Mishra, MBBS, MS, MCh
Plastic Surgeon/Hair Transplant Surgeon
---
Dr. Mishra has been previously associated with Dr. Batra's B Perfect Hair Transplant Clinic, Delhi and currently practices at Apollo Hospital & Provelus Hair Transplant Clinic, Delhi. He is the first Indian to author a textbook on hair transplant surgery that has been published by one of the biggest medical publishers in India and is considered a referral textbook for the art of hair transplantation.. His articles and interviews have been published in major newspapers and magazines like Times of India, India Today, Health & Nutrition, Men,s Health, National Duniya etc. across nation. He has received awards for "Most Trusted Hair Transplant Surgeon", "Best Hair Transplant Doctor in India" and "Best Hair Transplant Surgeon of Delhi" and many more accolades and awards. Dr. Mishra is a member of many national and international medical societies where his contribution in the field of aesthetic and hair transplant surgery is widely regarded.