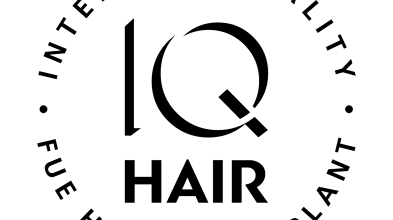 "Am I the right candidate for hair transplantation? This depends on the cause of hair loss, your age, the stability of the donor area, the extent of hair thinning, your expectations and other factors that should be taken into account."
IQ Hair Intensive Quality FUE Hair Transplant in Athens is specialized in FUE Hair Transplantation to treat male and female-pattern hair loss. Moreover, the leading hair transplant center in Greece offers beard, facial and eyebrow hair transplant and performs corrective hair transplant procedures. Additionally, we offer Scalp Micropigmentation (SMP) that replicates the look of real hair follicles.
Our Vision is to provide state-of-the-art hair transplant procedures and hair loss treatments that deliver permanent and natural-looking results at affordable prices and ensure patient safety and care. IQ Hair Intensive Quality FUE Hair Transplant believes in treating our patients with respect and dignity. We integrate honesty, integrity and ethics into all aspects of our practice. We grow through creativity, invention and innovation.
Our medical team consists of specially trained and highly qualified dermatologists, general and plastic surgeons who have proven experience in successfully performing thousands of hair transplantation sessions. The team includes certified and experienced nurses.
We use the Trichoscopically-controlled FUE technique which is the one and only hair transplant method that is based on the objective trichoscopic analysis, thus it offers perfect design, detailed examination of the scalp, optimal aesthetic result and the possibility to count the number of growing hair follicles at any time.
Trichoscopy is an examination used to offer:
detailed recording of the scalp's characteristics of the donor and recipient areas
precise estimation of the donor area supply
calculation of the number of hair follicles needed to be transplanted
planning the distribution of the grafts
Through the use of an advanced scientific IQ-software, all important details about the scalp are studied in detail and recorded in an automated manner. The IQ-software registers automatically the initial images and measurements, which constitute an objective database for the assessment of the results after the hair transplantation.
Trichoscopically-controlled FUE guarantees the:
maximum exploitation of the donor area
optimal coverage of hair thinning areas
excellent hairline design for a natural result
enhancement of the grafts with the advanced treatment method PRP
re-growth of all grafts with "Guarantee per follicle"
The process: The hair transplant process begins by extracting individual hair follicles from the donor area. The tools we use, have a diameter of less than 1mm (about 0,6mm). The viability of the hair follicles is further enhanced by the modern PRP method (Platelet Rich Plasma), as the grafts are maintained in a rich plasma solution until they are implanted in the hair thinning areas. In this way, they are strengthened before their implantation and regrowth. Once hair follicles have been extracted, then they are implanted in the recipient areas with just one movement at the desired angle, direction and depth so that the final result is absolutely natural.
Prices:
Our prices start from 2250 euros and are up to 2500 grafts (approximately 5000/6000 hairs). If more grafts are needed there will be a supplement for the second day. The price includes 2 nights free accommodation in the center of Athens and free transfers from/to the airport.
TREATMENT OF HAIR LOSS
When hair loss starts, self-confidence is affected dramatically. This is why it is of imperative importance to treat and restore the problem.
Hair thinning process is so gradual that even the person affected may not notice it straight away. In addition to this, s/he cannot compare its possible progress.
Early detection of the causes of hair loss is the key to select the appropriate therapeutic regimen and start addressing the problem immediately. Early detection can also protect the existing hair follicles so that to avoid further, possibly irreversible, hair loss.
Existing conservative therapies usually work synergistically (through the selection of a combination of treatments) and have the following objectives:
Reverse and prevent further hair loss
Strengthening existing hair follicles
Improving scalp microcirculation
Stimulating hair follicles
Trichoscopy is an important step for correct diagnosis and treatment of hair loss. By using a hand-held polarized light dermatoscope it is possible to examine and record the number, density, quality and condition of the hair follicles and scalp, and make an accurate diagnosis. Once the cause of hair loss is determined, a personalised treatment plan is recommended with follow up appointments to monitor the progress.
The course of treatment is analysed through trichoscopy, which is not only a diagnostic tool, but also the most objective indicator for monitoring the results. The number, quality and thickness of hairs are examined and evaluated, so as to specify the frequency and type of treatments required. All digital pictures taken during the examination are saved and they constitute a benchmark for the comparison of the scalp's condition before, during, and after treatment.
Treatments for Hair Loss:
Medical Treatment (Minoxidil – Finasteride – Dutasteride)
Electro-trichogenesis using Low Level Laser Therapy (LLLT)
NEW Autologous Mesotherapy – Magellan ® Tru PRP™
Carboxytherapy
FUE Hair Transplantation
Hair Loss in Women
For most women, their hair is much more than hair. They constitute a means of expression of their style, temperament and personality. Self-esteem is inextricably linked to hair, something that has been proven scientifically.
A "bad hair day" may be enough to cause bad mood and "ruin" our day. Imagine how bad a woman may feel if she starts loosing her hair…
Despite the fact that hair thinning usually takes a while to become visible, having to pick up a bunch of hair every day is sufficient to cause a depressed mood.
Hair thinning and hair loss is not a male "privilege", as many women may think. The truth is that 40% of people that experience hair loss are women. For some of these women hair get thinner, losing their volume in all their head, while in other women hair thinning occurs only on the top of their head (the so-called wreath). In contrast to men, the female head loses its hair seldomly usually around the forehead (anterior frontotemporal hairline).
Hair loss may affect only the head or the whole body. Early diagnosis and the appropriate treatment of its causes, as well as advice on ways to prevent hair loss, its progression may be stopped and never lead to alopecia (i.e permanent and visible hair thinning).
Hair Loss in Men
Good looks, social acceptance, professional success. Thick hair seem to play an important role in self-esteem, a starting point for acceptance by the opposite sex, in the social environment, and in the professional setting. When hair loss starts, our whole inner world may be "shaken".
Hair loss may affect the head only or the whole body. If early diagnosis is achieved, it is possible to stop the progress of hair loss since the proper treatment of the causes may be followed and the person can be informed of the ways hair loss can be prevented, avoiding its progress to alopecia (i.e. permanent and visible thinning of hair).
Why IQ Dermatology Clinics?
Medical experience, great investments in cutting-edge technology and high-standard services certified and accredited by international standards, make IQ Dermatology Clinics world-class dermatology clinics.
In IQ – Intensive Quality Dermatology Clinics, we have the most experienced hair transplantation team in Greece. We count more than 20 years of experience and expertise, having performed more than 15.000 hair transplants. We are aware that your hair follicles are your valuable assets regarding the future of your hair's look and so we protect them using strict medical protocols during all steps of the hair transplantation procedure.
IQ – Intensive Quality Dermatology Clinics are part of IQ Medical Group, a global organization specialized in cosmetic surgery, dermatology and hair transplants with clinics in the UK and Greece and presence in the Middle East.
Dr. Christofer Tzermias is a member of our Scientific Advisory Board. Dr. Tzermias was trained by leader in Hair Diseases Professor Rodney Dawber at Oxford University, Department of Dermatology. Dr Tzermias worked in Oxford with Dr Rodney Sinclair who is a global expert in hair research and Professor of Dermatology at the University of Melbourne. Dr Tzermias with other 10 dermatologists founded the European Society for Laser Dermatology (ESLD) in 1996. Dr. Tzermias is the Founder and Scientific Director of IQ Medical Group.
IQ Dermatology Clinics have been certified by ISO 9001: 2008 [TUV Austria Hellas] and apply a Quality Management System in line with Standards for Medical Dermatology Care. In 2017, IQ Dermatology Clinics have been awarded for their Innovative Services with the "HealthCare Business Award".
The clinic is close to the airport, the public transport, the multi-level shopping malls, as well as the historic center of the city. It wouldn't be an exaggeration to say that hair transplantation constitutes the starting point for a trip with the ultimate goal of renewing and revitalising yourselves.
Contact IQ Hair Intensive Quality FUE Hair Transplant, get a free quote
Staff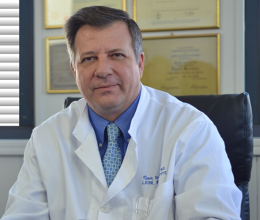 Dr. Christofer Tzermias, MD, Fellow American ASLMS
Scientific Director
---
Dr Tzermias is a member of our Scientific Advisory Board. He did his undergraduate medical studies at the Aristotle University of Thessaloniki and then earned his Dermatology Residency. Dr Tzermias was trained by leader in Hair Diseases Professor Rodney Dawber at Oxford University, Department of Dermatology. Dr Tzermias worked in Oxford with Dr Rodney Sinclair who is a global expert in hair research and Professor of Dermatology at the University of Melbourne.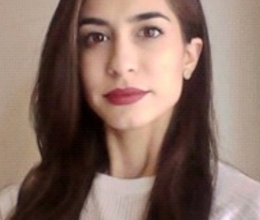 Dr. Archontoula Papadimitriou, MD
Hair Transplant Specialist
---
Dr Papadimitriou is a leading specialist in FUE (Follicular Unit Extraction) and a member of our hair transplant team. Dr Papadimitriou has significant experience in performing minimally invasive FUE procedures and creating very natural hairlines according to individual characteristics, patient's age and ethnic background. She is dedicated to treating hair loss using both surgical and non-surgical treatments in both men and women.