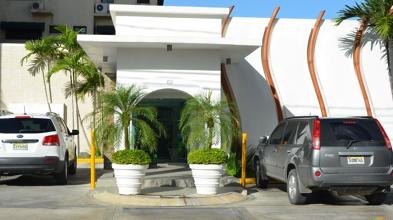 The Dominican Republic is one of the most sought-after destinations for hair transplant treatments in Latin America. Dr. Alba Reyes, MD is one of the selected few who was admitted the American Board of hair restoration surgery.
The clinic offers the latest in surgical techniques and skilled English speaking staff, to ensure patents are fully satisfied with the treatment results. The clinic's staff is trained to the highest medical and professional standards.
The clinic offers a comprehensive range of hair transplant treatments such as mega session follicular unit transplant (MSFU), and super mega session follicular unit (SMSFU), which is a more advanced version of the former. These methods allow thousands of hair follicles to be transplanted in one single procedure, lasting between five to ten hours. Prior to the hair transplant treatments, patients undergo a genetic test for finasteride to determine how a patient responds to the drug. The test aims to identify the best method of hair loss treatment.
10 Reasons Patients Choose Alba Reyes Over Other Clinics
Expert pioneer in the Dominican Republic — Dr. Alba Reyes, MD
First surgeon in Latin America to be admitted by the American Board of Hair Restoration Surgery (ABHRS)
The only surgeon in Dominican Republic to dedicate 100% of her services for hair restoration
Experience with all hair types — surgery always performed by Dr. Reyes
Affordable fees — fraction of the full hair restoration treatment in the USA
Convenient access from USA, Canada, Europe, South America
Pain-free procedure guaranteed — anesthesiologist at no extra cost
Recovery time only 1 day — patients travel home within 2 days
Bi-lingual staff — compassionate and caring
All-Inclusive/holiday escape — explore the beautiful Island of Santo Domingo
FUE Technique in Santo Domingo
The hair restoration specialist at the clinic also boasts one of the most effective follicular unit extraction (FUE) techniques, where hair follicles are transplanted in the balding areas (recipient site) from areas that are rich in hair follicles (donor site).
Advantages of the Follicular Unit Extraction (FUE):
No use of traditional linear incisions
Minimal scarring in the donor area
Physical activities can be resumed quickly
Incisions heal within a week of surgery
Once the surgery and the healing process are complete, the transplanted hair begins to take the texture of the rest of the hair.
Serving Hair Loss Patients Across the Globe
The hair transplant clinic of Dr. Alba Reyes located in the Dominican Republic takes pride in serving thousands of patients from all over the world, resulting in high patient satisfaction. The Dominican Republic is ranked one of the most affordable, and price competitive destinations for cosmetic surgery and hair restoration procedures.

It is easy access from the U.S, Canada, Europe and South America. Because the Dominican Republic is in an offshore location with a lower cost of living, hair transplants surgeons offer patients top quality hair transplants for a fraction of the cost then in the US, Canada and Europe.

The clinic offers specially designed, all-inclusive packages to all medical tourists, ensuring ease and convenience from the moment they touch down in Santo Domingo airport to the time of their departure.
Contact Hair Transplant Institute Dominican Republic, get a free quote
Reviews
I am very happy with the procedure and I was very amazed on how loving and caring Dr. Alba Reyes is. Just by talking to her you can feel that she cares for her patients and wants to do the very best job that she can. I will always remember her and always be grateful.

I am very satisfied with my results. The surgery has made a dramatic improvement in my appearance. My wife is also very happy with the results.

Dear Dr. Reyes, I want to highly commend you, your medical technicians and office staff for performing such an excellent job with my hair transplant. I had a hair transplant procedure done in Sao Paulo, Brazil five years ago by a "highly rated doctor" and the results were marginal at best. I never considered having another hair transplant until I had a chance conversation with one of your former patients. The difference between his results and mine were night and day, I could not tell that he had had a hair transplant. Now that you have performed my procedure, I am so glad that I choose your clinic because I now know that besides being a highly trained professional, most important of all, you are a perfectionist; I know that very few doctors would give such an exceptional effort by performing a 9-hour procedure. After the mega-session in your clinic, my hair is as full as it was when I was in college, and with your artistically placed micro-grafts, my hairline looks very natural. It was comforting that you and most of your office staff spoke English. Your pre-procedure orientation made me feel very much at ease, and the post-procedure support you and your staff gave me greatly shortened my recovery period and insured the excellent outcome of my transplant; I know this based on my previous hair transplant experience. Please relay my personal thanks to your staff; and please accept my gratitude for greatly improving my image and lifestyle. Feel free to give my email address to any of your potential clients who may have questions or concerns about hair transplant procedures.

Dear Dr. Reyes: I am very satisfied with the results of my hair transplantation. Before committing to having surgery outside the US, I did due diligence, and spoke to several of your patients and reviewed as much information as possible about the procedure and your medical practice. All the information I found was very positive. I became convinced that I could obtain superior results at a superior price at your practice. Additionally, the trip served as a family vacation at the all inclusive resort associated with the practice. For my family and myself it was a relaxing and enjoyable time. All expenses combined were much less than what I would have paid should I have had my procedure done in the US. More important than cost, of course, is safety and the results of the surgery. I am able to judge these two criteria, being a anesthesia provider (nurse anesthetist/CRNA) for the past nine years, (part of my practice consists of providing anesthesia in several different plastic surgery practices). I have been working in the health care field overall since 1979. It is apparent to me that your clinic is run in a safe and effective manner. Working as an anesthesia provider in cosmetic surgery practices here in the U.S. I am familiar with the typical results here for one session of hair transplantation. My observations are that the amount of hair follicles transplanted here in the U.S. (in the practices I am familiar with) are of much smaller number at any one session and the cost more than that at your practice. The plastic surgeons here who have seen my hair transplant are all impressed with the results. Overall, based on my due diligence and experience, I am convinced that your service is safe, very effective, and priced at a considerable discount compared to the cost here in the U.S. Thank you very much for the great service and opportunity to provide this feedback.

Hi Eldad, Dr. Reyes asked me to send her pictures of my results after my hair transplantation. She did my surgery in April 06 during the week of Semana Santa. So anyways, I have attached several (8) pictures taken in February 07 (the ones where I am wearing civilian clothing) and in March 07 (the pictures where I am wearing scrubs). I am very satisfied with my results. The surgery has made a dramatic improvement in my appearance. My wife is also very happy with the results. Because I work several days a week providing anesthesia in plastic surgeons offices (reserved), I see the results obtained here in the US and also I have the easy opportunity to get feedback from the surgeons that I work with regarding their opinions on my results. All the surgeons here I have spoken to are impressed with my results. This includes plastic surgeons who mainly just do hair transplantation. Thank you very much for everything. Sincerely

Greetings Dr. Reyes! I arrived back at my home on Saturday, June 25 after being treated to such a pleasurable experience in the Dominican Republic. Since the age of 22 I have toiled with the problem of male pattern baldness and thinning hair. I have experimented with many quick fix solutions including topical treatments, specialized vitamins, prescription drugs as well as over the counter remedies. All promising to grow hair or stop the inevitable loss of hair. In my experience they all seemed to do the same thing, increase my self consciousness about my problem and decrease the money in my wallet. Then at the age of 40, I decided to look into hair transplant surgery. I educated myself on all available techniques. I read up on all of the best methods and realistic expectations from surgery. I also did a comprehensive search on cost methods applied by different surgeons. After careful consideration I came to find your clinic in the Dominican Republic. I studied the before and after photos on your website and read all literature available on your organization and history. When I compared all of this information to all of the research I had done on other clinics in the United States, It became glaringly obvious that your clinic could provide the best results at the most affordable price. All that was left to do was to make an appointment for a consultation. I spoke with one of your consultants and confirmed all of my research. Additionally, I was delighted to hear of the prestigious clientele that have placed their trust in your truly gifted artistry. Your year of training with the pioneers of the most succesful techniques sets you apart from all other surgeons in this field. All of the above coupled with the fact that you do not charge by the graft but by the procedure was enough for me to place my trust in your care as well. I was quoted a final cost that included not only the surgical procedure, but an all inclusive 3 night stay at the beautiful Coral Hamaca Hilton Hotel, transportation to and from the airport as well as to and from the doctors office and a post-op care package full of products to insure the successful results. Your chauffer picked me up from the airport upon my arrival and took me to a beautiful resort hotel. I spent a lovely evening there and in the morning was again taken by chauffer to your office for pre-op preparation. I was treated with such warmth and kind attention by you and your staff that by the time my surgery started at noon, my fears of a painful procedure were quickly put to rest. Looking back I can say that I did not feel anything. My surgery went for over 8 hours and 8000 grafts later I can say that I could not be happier with the results! Most surgeons would have stopped after carefully counting and reaching the number of grafts the patient had paid for. You place a higher priority on the needs of your patient by using as many grafts as can be used for one procedure all in the name of patient satisfaction. It is no wonder that your availability for new surgeries is nearly 3 months out, and I'm sure as your reputation gains notoriety it will be even harder to get in. But at this time I would like to book another procedure for the area behind my first transplant. I would be happy to allow the use of my photos to show to your prospective clients. Sincerely, S.D, Ph.D.
Staff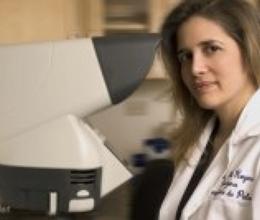 Alba Reyes Sagiv, MD
Hair Transplant Surgeon in the Dominican Republic
---
Alba Reyes Sagiv, MD is an award winning surgeon who is known for her extensive work with hair transplant procedures. Dr. Reyes has dedicated her career to advancing hair loss treatments for men and women.