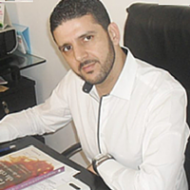 Dr. Hedi Belajouza
Dr. Belajouza has developed an innovative approach to combat hair loss which includes both surgical and non-surgical solutions. His comprehensive approach in treating hair loss ensures that you will receive the absolute highest level of support and care. The type of technology used in hair transplant care tailor each solution to address differences in hair textures, hair loss severity and aesthetic goals.
To find more about us and our services please Contact Us.
Staff :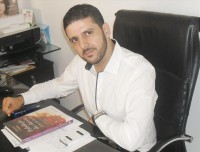 Dr. Hedi Belajouza
Dr. Belajouza is an accomplished hair transplant doctor exclusively dedicated to hair restoration and is one of Tunisia's renowned leaders in field of hair loss treatment. He takes pride in his artistry of creating natural hairlines and achieving fullness and helping his patients restore their confidence and a more youthful appearance.
CONTACT CLINICS