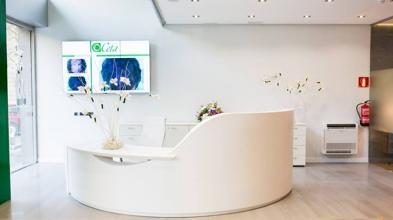 Pioneers in hair graft, the Clinica Ceta in Spain offers cosmetic dermatology, vascular surgery, cosmetic and reconstructive surgery and — affordable hair transplant surgery.
Clinica Ceta Madrid has been offering expert services in the field of hair restoration for over 10 years and performed over 2,000 FUE hair transplants. The clinic warmly welcomes patients in a high-quality, modernized setting. Treatments performed at Ceta clinics are supervised by the Medical Director of Clinical CETA.
What's Our Story — CETA in Madrid
The founding of Clinical CETA is linked to innovative doctors who were concerned about the health and welfare of patients. In 1993 they opened (after ten years working in private clinics), first based under the name of Medicentro.
Over twenty years later, Medicentro (outpatient medical clinic) has two centers, one in Boadilla del Monte and another in Leganés and a staff of over 100 people, 1,500,000 medical acts and more than 120,000 patients who have gone through the centers. Besides the two aforementioned centers, Medicentro also has the first MRI center in Leganes.
Since 2002, founding partner Enrique de Hoyos, along with his co-founder, opened Clinica Ceta, and at present with the new headquarters, Ceta has three clinics specializing in medical aesthetics.
Leading Hair Transplant Surgeons in Spain
The expert hair transplant team at Ceta has over 10 years of experience in treating hair loss. The staff consists of 3 high qualified physicians and 3 assistants dedicated exclusively to hair restoration. The leading hair restoration clinic in Spain is world-renowned in the field of hair restoration and accepts nothing but perfection from the entire surgical staff. The physicians at the clinic serve as members of the International Society of Hair Restorations Surgery. The team is dedicated to providing patients with the latest advancements in hair restoration and low hair transplant costs.
The goal is to provide each patient with the best solution to their hair loss. Each case is unique and must be treated in a completely customized approach. The team at Ceta seeks the best — most natural solutions to your problem. Using the most advanced manual instruments for hair restoration surgery, Ceta hair transplant surgeons in Madrid attend hair restoration conferences regularly to improve their knowledge. The clinic has witnessed over 20000 satisfied patients treated with the FUE technique.
FUE-CETA Procedure
The Technical FUE-CETA involves removing one by one from the native follicular units (ufs) from the donor area (temporal and occipital areas), instead of extracting a complete strip Follilcular Uni Extraction (FUT) technique (also known as technical STRIP). subsequently implanted into the unpopulated areas. This system leaves no visible scar and the patient's donor area is full for new future interventions (in which case it is required).
Advantage
No visible scarring
Employ additional interventions to the same patient without waiting.
Can determine the exact number of follicles
Hair Transplant Surgery and Holiday
Clinica Ceta has become a true national and international reference in conducting the FUE-CETA procedure. There are very few surgeons who master FUT because the procedure takes considerable time and expense to learn and to develop skills to a high standard. Our medical staff is trained to obtain up to 2000 grafts per surgery day, a very high number, with great final results.
If you are from outside Madrid, the clinic offers the possibility of combining hair transplant surgery with an all-inclusive trip. Explore the magnificent city of Madrid, its monuments and museums, and fantastic cuisine and nightlife.
Contact Clinica Ceta, get a free quote
Staff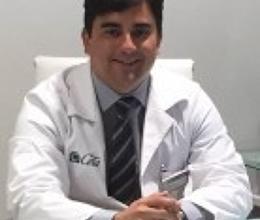 Dr. Manuel Martínez
Hair Transplantation
---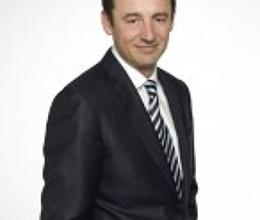 Dr. Moisés Martín Anaya
Plastic Surgery
---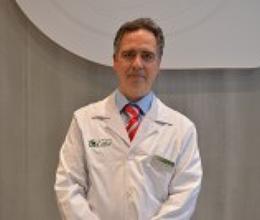 Dr. Guillermo Moñux Ducajú
Vascular Surgery
---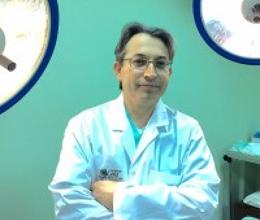 Dr. Alexandros Seiadatan
Hair Transplantation
---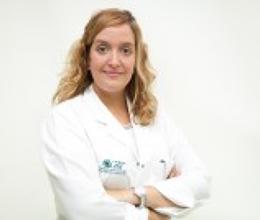 Dr. Cristina de Hoyos
Hair Transplantation
---
Dr. Hoyos focuses on aesthetic dermatologic treatments (botulimun toxin, fillers, peelings, laser…), trichology (assessment on different types of alopecia and their treatment) and on hair transplant by FUE technique)