When seeking a hair transplant treatment to help you enhance your appearance, it is comforting to know you will be in experienced hands!
Rest assured when traveling for hair transplant procedure in Brazil, you are making an investment that will last a lifetime.
Modern hair transplant technology used in the clinic makes it possible to transplant permanently growing hair from the back and sides of the scalp to balding and thinning areas. Dr. Raul Mauad employs state-of-the-art hair restoration techniques that are proven safe and effective.
To Dr. Mauad, hair restoration is more than just a science. He believes it is an art. Dr. Mauad combines experience and exceptional skills with an artistic sense of aesthetics and a sharp eye for details.
This allows him to create an undetectable, soft hairline which compliments the structure of your face and overall looks. The result of hair transplants in Sao Paulo looks good and feels natural.
Over the long term hair restoration in Brazil costs less and is significantly more effective and natural than drug therapy or hair pieces. New surgical techniques in hair transplantation have vastly revolutionized in recent years rendering great satisfaction and positive results.
Dr.Raul Mauad, MD, PhD
He earned his medical specialization in Plastic Surgery by the Office of Professor Ivo Pitanguy (1996) and PhD in Surgery at the Faculty of Medicine, University of São Paulo-USP (2003). In 2010 intern at more prestigious U.S. Cancer Center, Huston-Texax, MD. Anderosn Cancer Center, Department of Plastic Surgery under the tutelage of Prof.. Dr. Geoffrey Robb.
Member of the Brazilian Society of Plastic Surgery (SBCP)
Member of the Association of Former Students of Professor Ivo Pitanguy (AExPI),
Member of the Brazilian Association of Hair Restoration Surgery (ABCRC).
Member of the International Society of Hair Restoration Surgery (ISHRS)
Reviews
A experiência foi extremamente positiva: desde o momento do preparo para a cirurgia até o momento da cirurgia, houve um acompanhamento eficaz do Dr.Raul Mauad e de sua equipe. Comprometimento, atenção, profissionalismo, dedicação, são características marcantes da equipe. Acomodação e atendimento de hotel 7 estrelas! A cirurgia e o pós cirúrgico, foi um sucesso. O resultado, ultrapassou as minhas expectativas. Tudo aconteceu dentro do tempo previsto e o crescimento do cabelo, está acontecendo de forma natural. Recomendo o transplante capilar, pois o resultado é muito gratificante.
Staff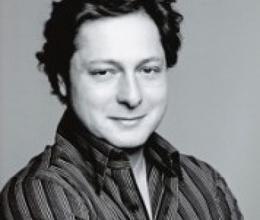 Dr. Raul Mauad
Hair Transplant Surgeon
---
Dr. Mauad has graduated from the Faculty of Medicine of Ribeirão Preto, University of São Paulo (1990) with Residencia in General Surgery at the Hospital of Clinics FMUSP-RP (1992).